Posted by Jacqueline on Sep 23rd, 2015 in Floor Washes and Cleansings | Comments Off

on Free Candle Spells | How to Use Floor Washes – Pt. 2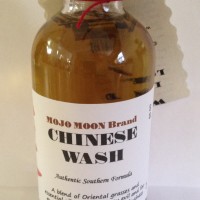 Part 1 of this article explained in detail how to perform a cleansing to rid a home of unwanted or negative things. This article is to instruct you how to perform an attraction cleansing to draw in or "bring in" good luck, positive energy, money and love. – J. Some traditional spiritual workers clean by the phases of the Moon, where they will do a house cleansing using a floor wash for ridding or removing negativity right during the phase when the Moon is decreasing from Full Moon to Waning crescent. It is believed that during this time when the Moon is growing smaller or thinner, that reversal and releasing on ill will, jealousy, envy and other negative "stuff" is most effective. It is also believed that when the Moon is growing larger in size, or waxing, which is the period from New Moon (total darkness of the night sky) to Waxing Gibbous (almost completely but not quite round) is the time to do "drawing in" or attraction work for things like love, money, success and good luck. The day and night of the Full Moon is the optimum time to do spiritual work to work towards a desired goal. these are not hard an fast rules, and you should consider your own beliefs as if the need arises, then do not wait until a certain Moon phase to do your spiritual cleansing work if there is an urgent need or the need to take quick action on a certain situation. Spiritual house cleansings using floor washes that have attraction herbs and root in them are used in the opposite manner then the ritual for removal of negative things. In this case, you will work from the front door to the farthest room away from the front door and/or right out through the back door. This is because the theory is that the goodness and blessings will come through the front door and the ritual of disposing of the water in farthest back area of your home will "keep it there to stay" especially if the water is poured in the East direction or to the South to ask blessings from Ancestors. Again, keeping in mind that you have previously done the regular general cleaning with your over the counter cleaning products as well as dusting, sweeping and vacuuming, and then doing any reversal or removing washes for getting rid of the negativity, you are now ready to "bring in" goodness and blessings. Starting at the front door, wash everything that you can down with your attraction floor wash, making sure you get corners, under furniture, doors and doorknobs, light switches, banisters and railings, table tops and bookcases, and any and all places that you can apply a light solution of the floor wash and water. Make sure you do not apply to your antiques or anything that will be damaged by the liquid. For cleaning the carpet, you can use a straw broom to dip the tips into the water that is in a bucket and tap the broom to the side of the bucket to release extra water and lightly brush broom over carpet towards the back door to apply a light mist of attraction floor wash to the carpet areas of your home. Using toweling to wash down the hardwood and tiled areas of your home is fine. Some own three brooms – one for general cleaning; one specially marked for removal work and a third marked for attraction work – so that the dust and the solutions on the straw broom tips do not get mixed up. After you have systematically worked through the home and through or out the back door, dispose of the water in your farthest...
Posted by Jacqueline on Sep 23rd, 2015 in Floor Washes and Cleansings | Comments Off

on Free Candle Spells | How to Use Floor Washes – Pt. 1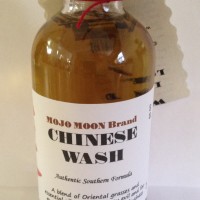 One of the best ways to clear a house or a room for a change in Seasons is to do a thorough home cleaning and cleansing with washes prepared with roots and herbs to lift negativity and usher in new beginnings and experiences. This includes spiritual floor washes that can not only be used on floors as the traditional title implies, but on other surfaces as well. The traditional herbal waters and elixirs used in spiritual cleansing date back to when carpet was not attached to the floor and most floors were hardwood with area carpets or rugs laid on top of them. Many homes used the carpets in winter to protect the family from cold drafts, but beat them and rolled them up and stored them in the warmer months. This would leave the hardwood flooring exposed for daily cleanings, since things would be 'tracked in' from the outside, including any jinxes, cursing powers, or products that would activate "crossed conditions" for an individual or family. Thus, the herbal concoctions commonly known as "floor washes" were created to keep the family safe from jealousy, envy, or any negative magic 'thrown' for them. It is also held that there are two 'rules of thumb' regarding floor washes: 1.) Using banishing washes to remove or get rid of something and mopping or washing from the back of the home to the front door and 2.) utilizing attraction herbal waters to 'bring in' or draw positive things like money, luck, or love into the home and wiping down or mopping from he front door, through the home, and then out the back door. Before performing any house cleansing, do a general cleaning of the home, making sure you vacuum under all furniture you can move (sofas, tables, cabinets), dusting, laundering pillows, throw blankets, etc., cleaning the bathroom, closets, and kitchen. Make sure that you also toss any old newspapers or magazines, junk mail, and donate old clothing or unwanted shoes to the thrift store. Broken objects need to be put n the trash, as you are trying to get your life on order and holding onto something that you think you will fix someday is working against the natural laws of attraction. Replace it instead of working on it, as the new item is probably more efficient than the one waiting to be fixed. Plan to spend a major part of one day doing this. Plan the use most of the evening or even the next way to do the spiritual cleansing. When you are ready to perform your ritual, make sure you have showered and are wearing comfortable clothes. To perform a floor washes to get rid of negativity, remove obstacles holding you back, or to open your roads, start at the back of the home, and move towards and out the back door. If you live in a two or three story home, start at the room farthest from the stairwell, then go to each room on that floor and always moving towards the stairs, eventually moving down the stairs to the landing. then on the first floor (or only floor if living in a one-story dwelling), start from the room farthest back, and work towards the front door. Remember a 'wrap-around' floor plan might put you at the door in the kitchen that leads to the garage, and that would be the perfect "back door" to magically use. If you live in a dwelling where there is no 'back door' or garage door, start at the corner furthest away from the front door and move towards the front door. As you move through the room, wipe down everything...