Posted by Jacqueline on Oct 8th, 2009 in Proper Candle Preparation, Special Announcements, Spiritual Waters and Florida Waters | Comments Off

on Goya Products Florida Water Cologne and Spiritual Water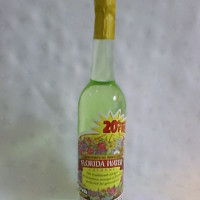 I have found another product that is a tradition in the realm of working with Spirits and I wanted to share it with you. Goya Foods Company, based in Florida, offers their version of Florida Water Cologne. This large bottle is economical as it is not priced quite so high as other Florida Waters and I sometimes prefer this brand as it seems to have more cinnamon essence in it than Lanman and Kemp's Florida Water. Florida Water is used to cleanse, anoint and calm a person 'heated' by being overcome by Spirit. I also use it for candles as a substitute for lemon juice. It is offered either mixed with spring water or undiluted on ancestor altars or offering for the dead. ...
Posted by Jacqueline on Feb 23rd, 2008 in Hoodoo Products and Uses, Spiritual Waters and Florida Waters | Comments Off

on Free Candle Spells | Great Uses for Murray & Lanman Florida Water Cologne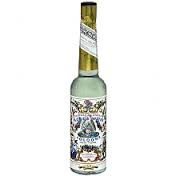 Murray and Lanman Florida Water Cologne This is an classic and traditional cologne used widely beginning around the time of the Civil War. It has been made by Murray and Lanman (Lanman & Kemp Co.) for over 190 years (it was introduced on February 14, 1808, a very auspicious day). This clean, refreshing and stimulating floral and citrus-cinnamon scented cologne is created with essential oils of bergamot, neroli, lavender, clove, cinnamon, rose, and orange flower water. It became popular instantaneously when it was introduced and became a worldwide, well-known cologne, not only because of it's delightful fragrance. More importantly, there are more than twenty uses attributed to it. Here is a list of some of their more popular uses for Murray and Lanman Florida Water Cologne. Uses for Florida Water for All Over Body Care: Added to the Bath or wash-basin, Florida Water refreshes delightfully and leaves the skin with a soft, delicate fragrance. After a Shower, Florida Water provides an exhilarating rubdown, giving a healthy glow to the skin, toning muscles and nerves. When used as an Astringent and Skin Lotion, Florida Water effectively contracts the pores and tones-up the skin; leaving it with a feeling of freshness and free a buildup of oils on the skin. You can also use Florida Water as a Personal Deodorant, as it is indispensable to the fastidious woman. Its delightful fragrance is faint and elusive, making it invaluable for this purpose. In a sick room where someone is recuperating from an illness, a few drops sprinkled around the room perfumes the air and overcomes stale odors. For a Body rubdown, many find that Florida Water is more beneficial for a rub down for the sick than alcohol as it has a more pleasant and less offensive odor-wise than an alcohol rub. Before Shaving, Florida Water can soften even the most stubborn of beards and prepares the skin for a smooth, luxurious shave. After Shaving, Florida Water contracts the pores of the skin, as its mildly astringent action soothes skin abrasions caused by shaving. For Headaches due to nervousness or over-stimulation, are relieved by simply applying the cooling and refreshing Florida Water to the temples and forehead or sprinkle a few drops on a clean, wet washcloth. For Insect Bites, apply of Florida Water on the bite. When the Weather is hot and humid, applying Florida Water to the forehead gives a feeling of cooling. As a Perfume, there is no more delightful of a scent than Florida Water. A subtle reminder of a flower-garden, it can be used in an spray atomizer, a handkerchief, or as a body splash. After Exercise, a rubdown with Florida Water produces a warm tingling glow – delightful and invigorating to the muscles and the nerves. For Nervousness, produced by excitement or shock, Florida Water applied to the forehead and used as a rubdown, usually relieves nervous tension and relaxes the muscles. As a Hair Tonic, or to massage the scalp, a sprinkling of Florida Water gives an enchanting fragrance delightful for social engagements. It soothes a burning and itching scalp. In the Bedroom or Dressing Room, a few drops sprinkled in your lingerie drawer and clothes closets is lovely and long-lasting. To Freshen rooms that need a lift or to freshen the air from smoking, cooking, or the smell of new paint, sweeten the air by wetting your fingertips and flicking the room with a sprinkling of Florida Water. Head Colds will be less bothersome if a little Florida Water is sprinkled on a handkerchief and the aroma inhaled frequently. For Tired, Achy Feet, add some Florida Water to a basin of warm water...