Posted by Jacqueline on Mar 28th, 2021 in Coercive Candle Spells, Control and Compelling Candle Spells | Comments Off

on Free Candle Spells | "Run Crazy" Jar to Cause Someone to Appear Unstable or Loss of Credibility
This jar spell is intended to make someone appear as if they are not to be believed in their information they share or to lose credibility with their sensibility and decision making. ITEMS: Small mason or canning jar Photo and name of person Whisky Poppy Seed Twine 30 red tea light candles Take photo and write name on back. Talk to photo and tell then that they are crazy. don't know what they are doing or saying, are misinformed, needs to take long vacation or medical leave for mental stress, make no sense in their decision making, etc. When you have gone through everything you can think of, place photo face up in jar. Cover with poppy seeds and fill jar with whisky. Close jar with lid and burn red tea light candles for 30 days. When using tea light candle, take candle out of aluminum cup, pop off the button on the bottom that holds the wick, replacing wick if it comes out. You will be using wax and wick only. Place on top of jar and light, making sure you practice safe fire standards. Burn one candle on top of jar lid daily for 30 days. After 30 days, tie twine securely around neck of jar tightly, then go to neighborhood park or open woods. Climb up tree and tie jar with lengths of twine to branch so that it is hanging to be able to sway in breeze. Leave it be. Wind will twirl and swing jar, mixing the substance and it is purportedly to be effective in making someone appear "off their rocker" (nonsensically crazy)....
Posted by Jacqueline on Jul 11th, 2014 in Coercive Candle Spells, Using Personal Items or DNA in Spells | Comments Off

on Free Candle Spells | Using Personal Item to Zero in on Your Lover – Pt. 1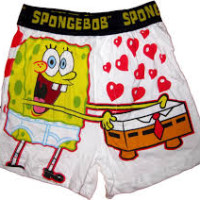 The first of two part of an article about collecting personal items or concerns to use in love magic spells – J. While Valentine's Day reminds us of all things about love, it is the day-to-day world in which we live in that gives us a lot of opportune times to gather items from our intended lover to place in a love candle spell. When used in a magical spell, person objects or concerns are like a GPS system is for a drone rocket. Instead of burning candles without the aid and assistance of a personal item or concern, try using one to "zero in" on your target. This is one example of coercive candle spell magic. What Personal Items and Concerns Can Be Used: Some say only Personal Concerns can be used, but I have been very successful with using something as innocent as a keychain given to me by someone to keep me in their good graces many years ago. It is an item that they purchased/previously owed/touched and then given to you, that makes the item "charged" with their energy. The "Golden Rule" is that the closer the object is to the person, the more effectively the magick will affect them. In the case of the keychain, it was a corporate gift from the person that he had created for his team – and the company's name was the same as the owner! So, if you 'read between the lines', my "target" was the owner of the company, the company was the owner's name and the key chain was kept in a honey jar so they would be "sweet" to all my requests. Other Personal Items that Can Be Used: * Photographs * Business Cards * Signature/Autograph * Drivers License (most likely an expired one) * Copy of Birth Certificate * Social Security card (hey, you never know!) Important Reasons for Collecting Personal Items or Concerns The old belief that 'the more you put into it, the more you are going to get out of it' describes it best here. Many people want the magick to happen, they just don't want to "do the work". Maybe it is difficult to get the item, or they have not seen the person for some time in order to collect the item. This is when you have to become a "Spiritual Detective" and seek them out if you want to collect the personal items or concerns. Being afraid of getting 'caught' will only heighten the effect of the spell because you are taking that risk to get that item. I will say this right now, about 99% ofthe time people do not think of collecting personal items or concerns when things are good or the opportunity presented itself; unfortunately, most times it is "after the fact" that they think of collecting them. Let me say this three times right now so that it will ring true: When the 'getting is good', collect your items then or now When the 'getting is good', collect your items then or now When the 'getting is good', collect your items then or now These items can be tucked into a red flannel mojo bag and placed next to a red candle to burn to bring them closer or can be placed under the candles, such as a signature or photograph, so that they will 'feel the heat' from your love candle flame. Some go as far as to tuck this mojo bag into their underwear drawer in the bureau or even between their breasts or pinned inside their panties or boxers so 'remind' the intended of what...