Posted by Jacqueline on Apr 5th, 2012 in Moon Phases and Candle Spells, Reversible Candles | Comments Off

on Free Candle Spells | Full Moon in Libra – Finally!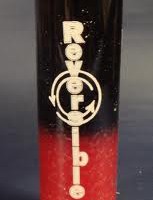 The Full Moon in Libra occurs at 2:10 pm E.S.T. on April 6, 2012. The energy of the astrological sign of Libra is considered a "cardinal" Air sign, meaning that it is intellectual, innovative and authoritative. You can use this energy to bring about  seperations and break ups at this time, either personal or in business, as the mood of the Full Moon is that "all is done." Iti s a time for resolving differences and allowing all to have the opportunity to "move on." Exhibit caution with flammables and in sports and while driving during the next two weeks. Full Moons are traditionally considered best for lighting candles of a "Reversible" nature and also to perform candle burning rituals and "Banishing" or "Send Away, Go Away" candles. The waning Moon, as it goes from full light to dark, is also the time to do candle spells for revenge and sending negativity to someone as well. This is not the time to light candles to obtain something new or to work money candle magic, as you will need to wait for a New Moon to do so. It is not favorable to light candle to make a significant change in anything, as the established position has power on their side. Better to wait until a New Moon for a more favorable lunar position to do so. The reasons you should consider when deciding to burn a reversible (or reversing) candle is that you want to make the one who sent misfortune your way to "have a taste of their own medicine". This is not a candle to use for trite situation, but for full on sending-back-the-troubles-they-have-caused-you. In most cases, simple rituals of cleansing of oneself and burning protection candles would do, but for some instances where malicious intent was done to cause you troubles, then a Reversible candle is the choice to make for your candle spell. Reversing is considered more powerful and traditionally the way to 'get things done with once and forever'. I consider the Reversible candle the "eye-for-an-eye" candle, like the theory in the Old Testament where if your enemy causes you harm, you should consider taking the same from them. The favored Reversible candles is to use the "black on red" or black wax on top and the red wax at the bottom of the candle (see photo).  These are less dominant on the shelves of the botanicas and candle shops, as most people are not able to order them and get them in for customers. You may have to ask your favorite candle shop to stock them for you. The predominant type of Reversible candle seen are the black on bottom and red on top. The next New Moon will occur on April 21,...