Posted by Jacqueline on Jul 9th, 2016 in Love Candle Spells, Lucky 13 Clover Spiritual Supply | Comments Off

on Free Candle Spells | Lucky 13 Clover Love Drawing Candle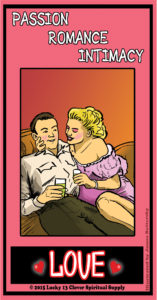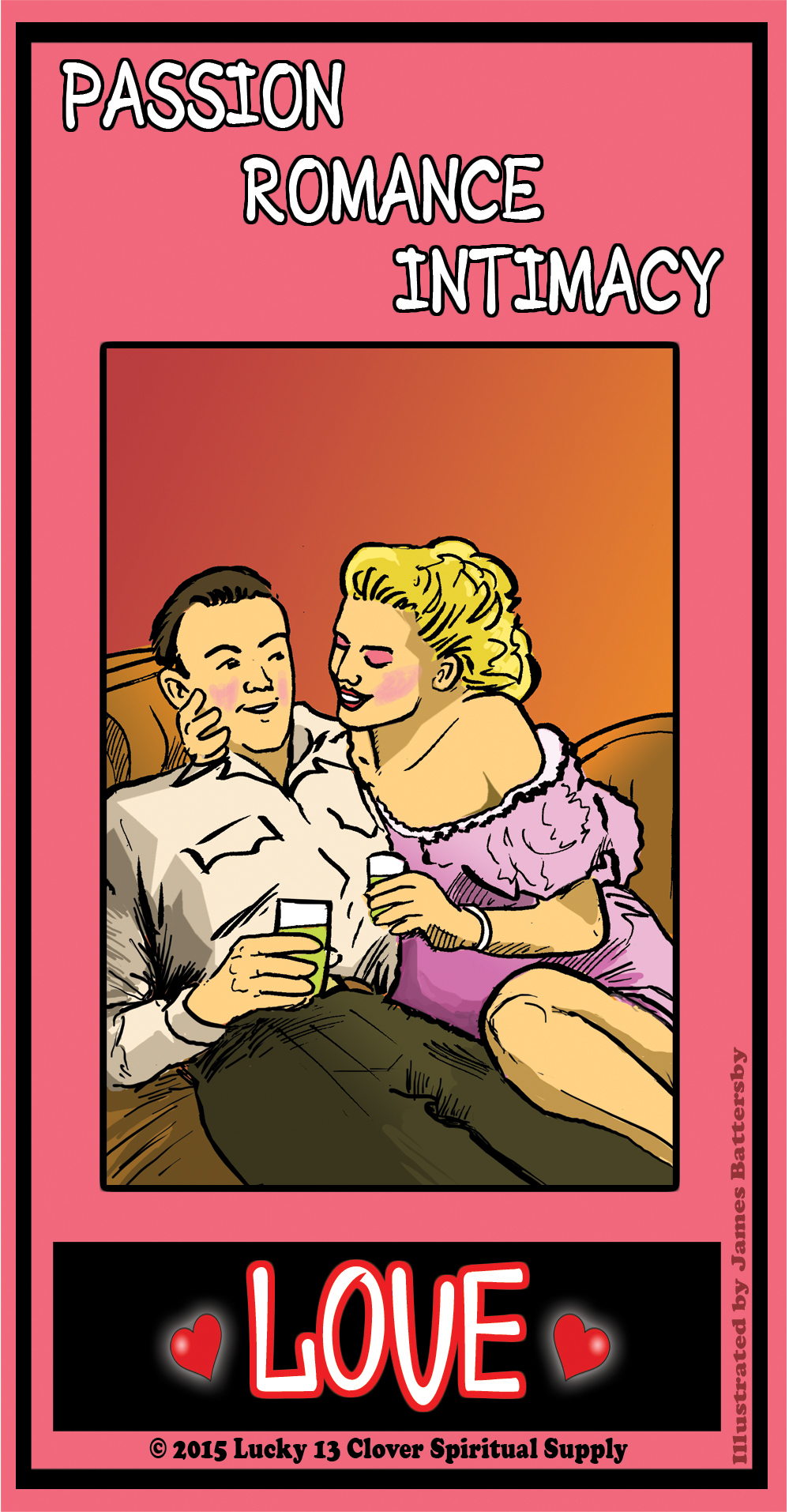 The Lucky 13 Clover Love Drawing Candle was designed to draw to you the love you desire. The candle kit has four distinct label design styles – one for each major ethnicity/race to give you a visual for you to gaze upon as you meditate and pray for your ideal love to come to you.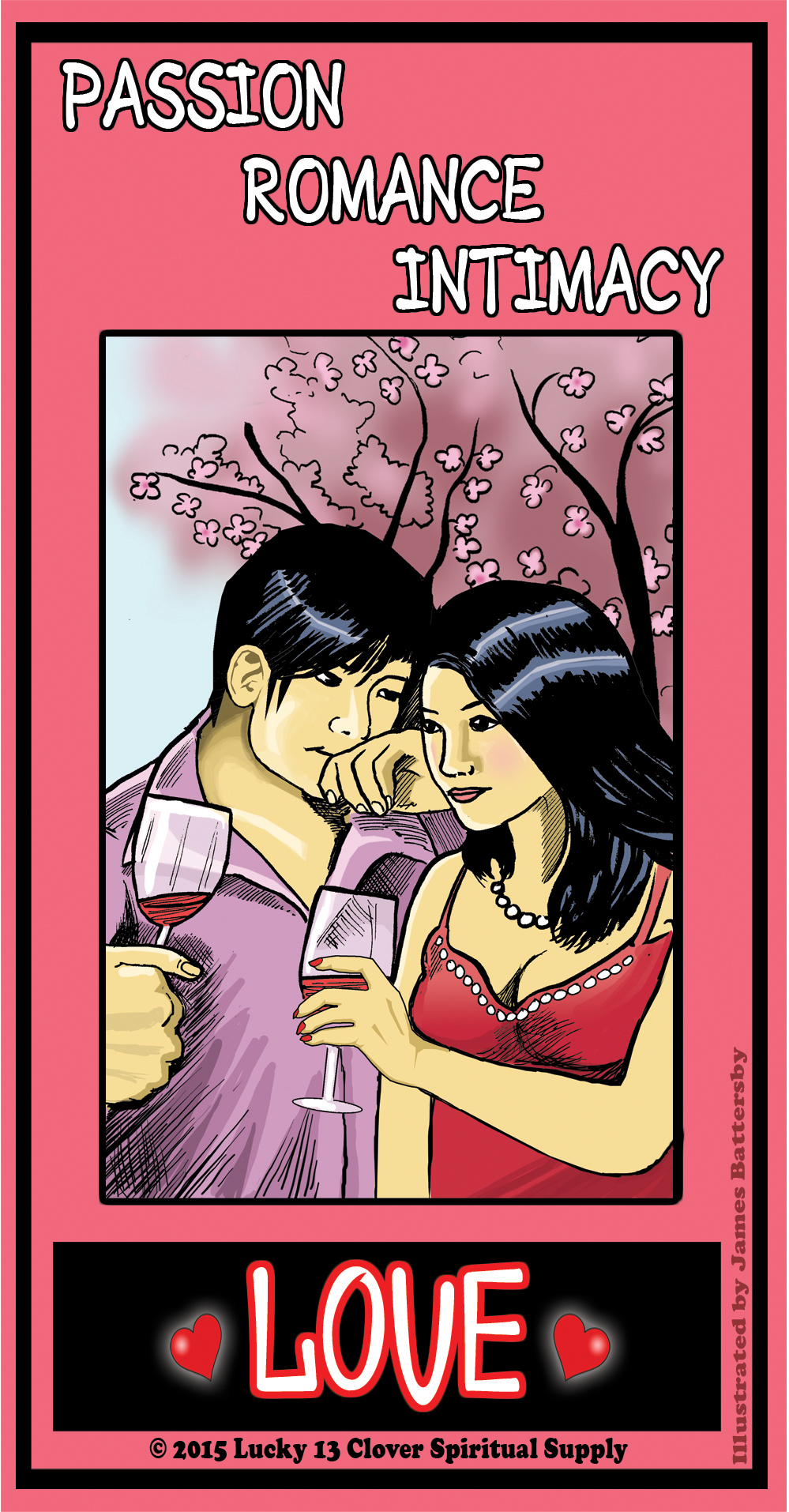 The tradition of burning love candles is generations old, with love spells that range from catching another's "eye" or attentions such as "Look Me Over" spells, to candles that incite passion such as "Love Me" or "Five of Love", and carries the emotion through to more intimate relations with candles and products such as "C'mere Lover Man", "Kiss me Now!" and more bold suggestive candles, including candles in the shape of genitals.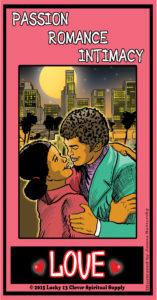 In generations past, most candles that were used were hand-dipped and with a creamy color due to the mutton and other types of animal fats. They were then oiled with handmade oils that had botanicals infused in them that were traditionally held as herbs and roots for love drawing. They may also have been rolled in a mixture of crushed, dried herbs and roots after a layer of oil that was applied. Most candle burning belief systems had to do their work under a veil of secrecy for fear of discovery, so the traditional hand-dipped "taper" candle was an ideal way to conceal any candle spell work. Others may have used oil lamps, in which the petition, herbs, roots, and other materials were inserted in the lower receptacle that held the oil, and lit to burn continuously as another means of spellwork.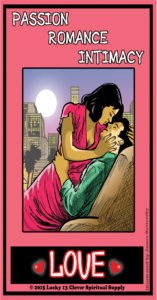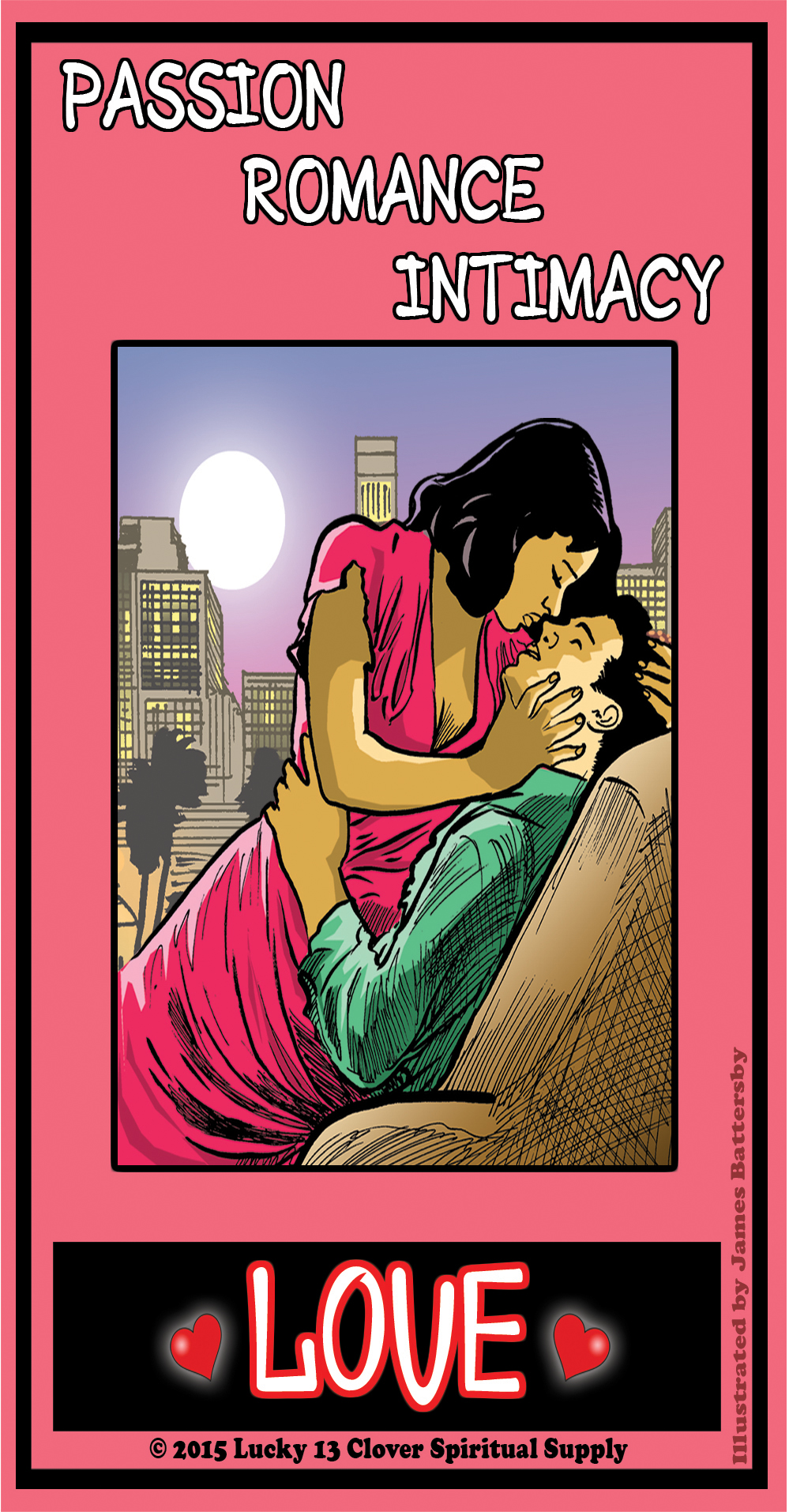 Today, candles that are burned in the traditional 7-day "Novena" type glass candle cylinders are more efficient to the modern individual since most of us are busy and do not have the luxury of sitting for long periods of time to watch a free-standing candle burn for safety's sake.
For more information regarding the Lucky 13 Clover Love Candle, please click the image below