Posted by Jacqueline on May 24th, 2015 in Mercury Retrograde, Moon Phases and Candle Spells | 0 comments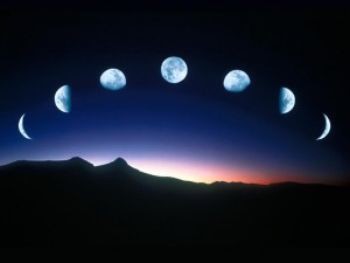 The Full Moon occurs on June 2, 2015 at 11:19 am E.S.T in the astrological sign of Sagittarius, the Archer. Mercury is in Retrograde at this time, affecting all of us but those especially under the signs of Gemini and Virgo. Despite the tendency of a Mercury Retrograde to wreck havoc with all types of communication form the spoken word to technology, there is a tendency to be curt in response and have a sharp tone to the voice during this time, as Mars joins in the planetary mix to give words "a little heat".
The Full Moon is traditionally held as a time when you use the energies of the waning Moon to reduce, reverse, diffuse, and reject the very issues you are facing. Burning "Reversible" or "Block Buster" candles are effective at this time. The energy of the Full Moon in Sagittarius is a "Mutable" Fire sign, meaning that the energy is creative and aggressive, and fluctuates between optimistic and pessimistic viewpoints.
During this time, there may be an over-abundance of e-mails and phone calls, so it is crucial that you 'say what you mean and mean what you say' Other planetary aspects include Pluto being in quincunx with Mars, making passions run high. there may be issues with gender equality in the news as well as women's rights issues. Concerns on the home front take the lead as home and hearth is the thrust of the issue right now. Keep calm when speaking with others when your security is threatened.
Burning blue candles anointed with "Peaceful Home" and "House Blessing" oils is suggested at this time.
The next New Moon occurs on June 16, 2015.