Posted by Jacqueline on Jun 5th, 2013 in Moon Phases and Candle Spells | 0 comments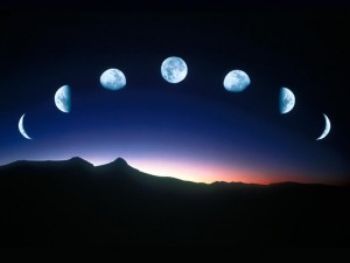 The New Moon in Gemini occurs on June 8, 2013 at 10:57 AM E.S.T.. This Moon, coupled with the influences of the astrological sign of Gemini, the Twins, is considered to be a "Mutable" Air sign and the energy fluctuates between active and passive and regarding matters of the mind and logical thinking.
This New Moon, like all new Moon lunations, is an excellent time for planning and devising new strategies for gain – whether in employment or advancement in your current job, dreaming up new opportunities for gaining abundance and cash flow and for securing and advancements in the matters of love. In regards to candle burning spells, timing is necessary for success and using the mental powers of this Air sign, plan out the timing of your green money, golden success or pink romance candle spells.
Other planetary aspects which includes many planets stationing in the zodiac sign of Gemini indicate that a lighthearted mood will prevail and a belief that if we utilize practicality in our planning, we can realize our drams coming true. Since Gemini rules communication thanks to their ruling planet of Mercury, you may see the headlines speak about the media or transportation in the news.
The next Full Moon will occur on June 23, 2013.