Posted by Jacqueline on May 7th, 2013 in Lucky 13 Clover Spiritual Supply | 0 comments

Lucky 13 Clover Spiritual Supply is our sister Internet retailer for all things hoodoo and here is the special of the month
Click here to view the Special of the Month for the month of May.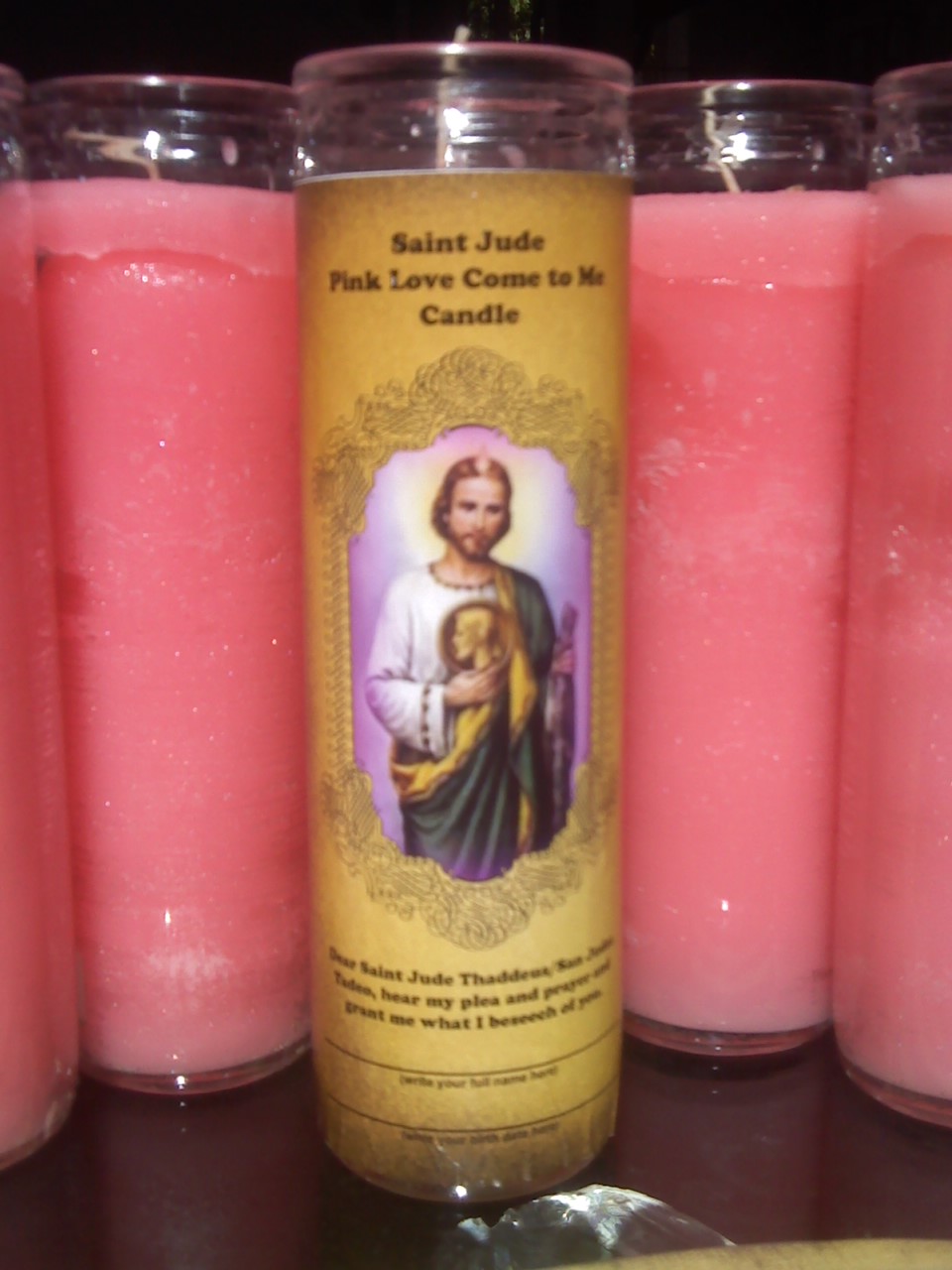 This candle vigil kit is to use to attract a new love or to bring someone you want to come closer to you.
Pink is the Universal color of romance, affection and tenderness, and this candle evokes all the qualities of a desired love that turns into a long lasting relationship.
This kit comes with oil, herbal powder and complete instructions to light a candle burning service to attract a new love into your life.
The Pink Saint Jude Love Come to Me Candle is an exclusive Lucky 13 Clover design.
Price: $10.00 through May 30, 2013