Posted by Jacqueline on Mar 7th, 2013 in Did You Know? | 0 comments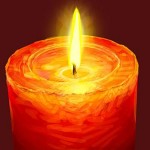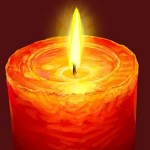 * Did you know that we are still in a Mercury Retrograde station until March 17th, when the planet of communication will go direct. Retrogrades wreck havoc on anything that has to do with communication – whether it is e-mails, mail sent through the postal service or even by mouth!
* Easter will be observed on March 31, 2013. This is considered early, because Mardi Gras (Fat Tuesday or the Day Before Lent) was in early February. Easter will be later in April in 2014.
* It has been said that the symbols of Easter such as the lamb and egg, originated from the Pagan celebration of Ostara, the Spring Equinox celebration, were adopted into Christianity in an attempt to convert the Pagans to Christianity.
* It is time to turn your clocks forward this Sunday, March 10, 2013 for Daylight Savings Time.
* A notable and well loved Catholic Saint has their Feast Day on March 19th . Saint Joseph, stepfather to Jesus and spouse of Mary, is the Patron Saint of Carpenters and all Men who are the Heads of the Family. Here is a fantastic site for all things St. Joseph: St. Joseph Altar Blogspot
* The Full Moon in March is called a Full Worm Moon in Native American lore because as the Earth begins to thaw and warm with the emerging longer days of sunlight, earthworms begin to surface and birds return to harvest them after a long Winter. In some Northern tribes, the March Full Moon was called the Crow Moon, as the crows would return from Southern lands. Is is also known as the Full Crust Moon for the crusting or icing of snowbanks or the Full Sap Moon, when Canadian tribes would tap the Maple trees for their sap. All in all, this is considered the last Full Moon of Winter.