Posted by Jacqueline on Feb 5th, 2013 in Moon Phases and Candle Spells | Comments Off

on Free Candle Spells | New Moon in Aquarius – The Year of the Water Snake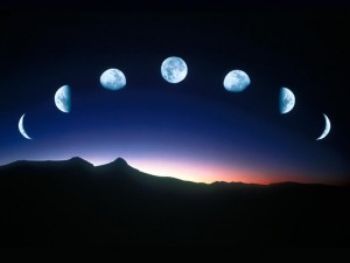 The New Moon in Aquarius occurs on February 10, 2013 at 2:20 am E.S.T. This lunation, powered by the energy of the astrological sign of Aquarius, the Water Bearer is considered a "Fixed" air sign. When under this influence, the energy fused with mental and intellectual activity and is stable, and unchangeable.
This is a most beneficial time to start anything radically new and different or revolutionary in nature. Be sure to think long and hard about the eventual outcome and the possibilities of the alternative choices that may come once you initiate this endeavor. For instance, if you are considering purchasing a home, please take in mind the maintenance costs and other hidden fees that comes with home ownership.
Other factors during this New Moon is that it is the Lunar New Year for many Asian countries. This is the Year of the Snake. There is also a chance of upsets with authorities and agents of the government. It is best to 'hold the line' and try to remain as stable as possible during the next few weeks. This is also a good time to review diets as health is focused this New Moon.
Read more about the Year of the Snake 2013 by Paul Ng by clicking here.
The Moon in Aquarius is an excellent time to burn purple candles anointed with Psychic Power or Clarity Oils to increase your powers of psychic ability or to try to participate in expanding your visions, meditations and the like.
Towards the end of this lunation, consider taking time to work out all the mathematical and timing problems on your candle spells for the next Full Moon cycle so that you will be extra successful in your Revenge or Reversible candle spell work.
The next Full Moon occurs on February 25, 2013.