Posted by Jacqueline on Jan 11th, 2013 in Moon Phases and Candle Spells | 0 comments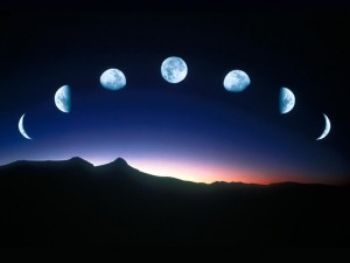 The New Moon in Capricorn occurs on January 11, 2013 at  2:44 pm E.S.T. This Moon, in the astrological sign of Capricorn, the Sea-Goat, is considered the have the energy of a "Cardinal" Earth sign, meaning that it is the most materialistic of all signs and that practicality is its best descriptive word.
New Moon energy is best for lighting candles to "bring in" or "attract" something, whether it is money, success or love. This would be a most opportune time to light green candles for Money Drawing using Mojo Moon Money Drawing Anointing Oil or other candle anointing oils that suggest attracting greenback dollar bills your way.
Other planetary aspects during this New Moon emphasizes your role in life as either a teacher of life or a student of experience. Be ready for innovative and new ideas that will be presented in a new way. While you may not quite be ready for change and the concepts these new ideas will bring, at least consider the options and try to not be so rigid in your ideas and at least listen to others' insights. You may find you thought you knew something that you may not have!
The New Moon is also a good time to brush up on your resume and send some inquiries out of you are considering moving up or changing your career goals. Ask for an evaluation or even a raise. This is a good time to quite possibly have things "go your way". Make sure you light a Success Candle and be preparatory ritual work like bathing with Lucky 13 Clover Spiritual Crowning Glory of Success Bathing Bar. Click on the link to order yours today.
Make sure you read in depth about working with the astrological sign of Capricorn in "Free Candle Spells | Candle Spellwork Under the Sign of Capricorn" by clicking the blue link shown.