Posted by Jacqueline on May 18th, 2012 in Readers Questions | 0 comments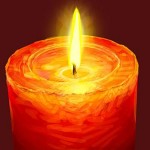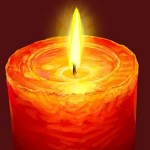 Dear Jacqueline,
I LOVE your website! But I have a dilemma. How do I bury something at the Crossroads in New York City? I find it absolutely impossible to do this without someone seeing me. Any ideas?
Jasmine
~~~~~~~~~~~~~~~~~~~~~~~~~~~
Thank you for the kind words. I am sure that in a large city like New York or even San Francisco, there are many more people doing much stranger acts in public than digging in dirt BUT I can understand that you might be a bit perplex and queasy about doing it. Here are some ideas:
A four way stop with any stop sign can be considered a crossroads. A three way stop, but not a "T" intersection but where one road goes off in more of a "Y" intersection is good enough for a crossroads. This "three way" is a place for the Brazilian Sarabanda love spell that I have heard about, but not used.
For spells that attract and bring things to your door like love, luck and money, then use a potted plant, like a fern or juniper in a large plastic pot or container at your front door is sufficient enough to bury something "at your door". This could either be in the hallway right outside your door or in the foyer or lobby of the apartment building. Tell the Super that you are celebrating Spring, Earth Day, your Birthday, Anniversary of someone or just want to make the other tenants smile.You can also use to small area that you may find where the steps meets the building or even that small patch of dirt like a planter box between the sidewalk and the curb where the City planted some tree. All you need to do is just dig a small hole right next to the tree trunk and leave your attraction charm there.
Good Question and I hope this helps!
J.