Posted by Jacqueline on Jan 18th, 2011 in Moon Phases and Candle Spells | 0 comments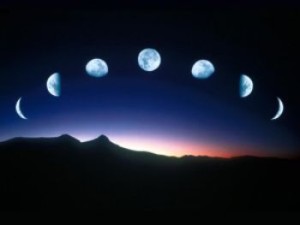 The Full Moon in the zodiac sign of Cancer occurs on January 19, 2011 at 4:22 p.m. E.S.T. just a few days before a Solar Eclipse on Sunday, January 23rd. The astrological sign of Cancer rules the home, family and security. These will be highlighted by the eclipse and while there may be some excitable days, you may have an idea that will take off and my bring you unexpected success. Frustration levels will be high, so step back and take a deep breath before you say something you might regret.
The Full Moon time is considered the time for candle spells of a "Reversible", "Banishing" or "Removing" nature. What is it that you want to remove from your life? home? Universe? Banishing bills, nosy neighbors, bad boyfriends (or girlfriends) and nasty eating habits would be great during this time, since Cancer rules the home and the stomach.
Light Reversible Candles now to send back negativity or 'cozmik funk' to where it came from. Harnessing the extra 'oomph' of Mars on Sunday during the Solar Eclipse might work in your favor, if you word your petition paper or spell right.
The next New Moon occurs on February 2, 2011.

Order a Reversible Candle to be burned for you!
Click the order button below. You will receive an e-mails asking for your intention and a before and end photos will be sent to you, with a brief explanation about the candle burn.