Posted by Jacqueline on Aug 5th, 2010 in Moon Phases and Candle Spells | 0 comments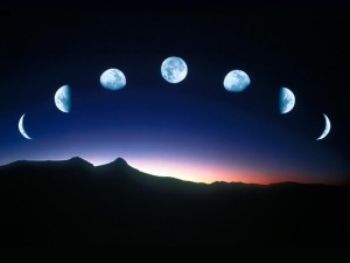 The New Moon in Leo will occur on Monday, August 9, 2010 at 10:09 pm E.S.T. The Moon in Leo is considered a "Fixed" Fire sign, meaning it is aggressive, creative, unchangeable and stable. Altars created during this time for love and money should be ostentatious, elaborate and grand!
The New Moon is optimum time for lighting candle spells for love, money, success and progressive movement forward in your life. Lighting pink and red candles for love, red candles for Fast Luck, green candles for Prosperity and Money, and yellow or gold candles for Success are favored at this time. That is why I will be conducting a Prosperity Experiment candle burning ritual for clients at this time. We should see some dramatic results! There is still time to join others in a 30 day prayer and candle vigil that I will be conducting on your behalf by clicking here and participating.
This is the time that your altars for candle burning should really shine! Give your altar a deep clean, dress it with your finest cloths, add the finest candle holders or sprinkle it with glitter! Money spells from other sources outside of capital gains are performed now, as well as new love interest candle spells.
The next Full Moon will occur on August 24, 2010