Posted by Jacqueline on Jul 10th, 2010 in Anointing, Condition or Spiritual Oils A - Z | 0 comments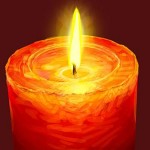 Readers –
Given the recent reports of toxicity of the oil products being spilled in the Gulf of Mexico because of the BP oil rig that caught on fire, I wanted to remind you the possibility of exposure to harsh chemicals while using certain brands of condition oils on your candles while burning and on your body when you anoint yourself. Please read this timely article reprinted for your safety.
Jacqueline
FIRST PUBLISHED August 2009
We just made a trip up to Forestville to Lucky Mojo Curio Co. and we have a fresh stock of all your favorites! We want to extoll the virtues of using these fine, all-natural Condition and Anointing Oils as they contain NO DIETHYL PHTHALATES!
What is this, you ask? Diethyl Phthalate is a solvent that is used in the airplane manufacturing industry and has been noted as a "stretcher" or "carrier" oil for products coming from other, cheaper lines of Spiritual Supply outlets.
This "off smelling" or "chemical smelling" additive to the cheaper condition oil lines from various companies such as Anna Riva, Seven Sister of New Orleans, Dr. Pryor's and Ajax are mainly manufactured out of Los Angeles, CA and more recently, Texas, under the company name International Imports and Indio Products. The reason for adding it is because it "stretched" or doubles the batch – making one bottle now two, thus doubling the profits for the company.
Here are a few photos of the products I am warning you about:

Various Indio Products Oils contaning Diethyl Phthalates
This is a cancer causing additive that should not be inhaled (like burning anointed candles) or applied to the body (like anointing yourself).
You can detect the chemical-y and/or gasoline-y, petroleum based smell when you uncap these oils.
One of the reasons I tout smaller lines such as Lucky Mojo is that the Lucky Mojo line is all natural – their oil base is a combination of mineral oil (like baby oil) almond and olive oil. The essences, herbs, root and flowers that are steeped in the oils are collected naturally and/or are supplied from companies that also supply food service products.
Another reason that I caution you is that these petroleum based products will burn your house down!
What happens in a lot of candle burning is that if the spiritual worker gives you a certain number of drops to use in your candles, a great number of people will add more – either by accident or intentionally. Like laundry detergent, some think that if you "add a bit more' the clothes will get cleaner – not true.
So if you have a vessel with an inch of liquid wax (a petroleum based product) and float a teaspoonful or more of one of these condition oils on top of the liquid wax, the whole top of the candle starts burning – not just the wick!  it becomes something like a roman candle on the 4th of July and will crack the glass, causing the mixture to flow onto altar linens and leave a trail for the flame to follow. This will start a fire on your altar, causing loss to property and maybe even humans.
Instead of taking that risk of loss to life and property, invest in all-natural Condition and Anointing Oils like the ones carried by Lucky 13 Clover Spiritual Supply.