Posted by Jacqueline on Jun 20th, 2009 in Moon Phases and Candle Spells | 0 comments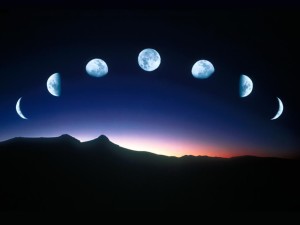 The New Moon on June 22, 2009  occurs at 1:12 E.S.T.  in the sign of Cancer. The sign of Cancer represents the home and hearth, security, nurturing and patriotism. Cancer is a "Cardinal" Water sign, meaning that it is emotional and energetic. The United States is ruled by Cancer, hence a double whammy meaning to festivities of the 4th of July. Security may be heightened and you may have some unknown fear of being 'under the gun".
This is a very good time to burn candles for domination and controlling a person or situation. The Moon's influence at this time is heightened to influence, sway or coerce others that are easily influenced. Be careful that you are not one of those people!
It is also a good time to light white or yellow candles for a boost to your career and emphasize advancement in your career. Use "Crowning Glory" or "Crown of Success" Condition Oils in your candle with a petition paper with your career objective and/or salary you would like to receive.
It is also an excellent time to burn a white candle with "Boss Fix" Condition Oil on your bosses' business card and anoint your hands daily before shaking their hands, touching their doorknob to the office or mouse or telephone receiver, quietly whispering your petition to look favorably upon all you do.
Our next New Moon will occur on July 21st.