Posted by Jacqueline on Apr 12th, 2012 in St. Expedite/San Expedito | 0 comments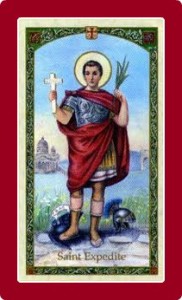 April 19th is the Feast Day of St. Expedite and as promised in my newsletter, I am devoting many articles this month to him. While perusing the Internet yesterday, I found something that every hard core "Expedee" follower might want to own. They say that some in love "wear their heart on their sleeve" but I say why not wear who you love on your chest? Huh?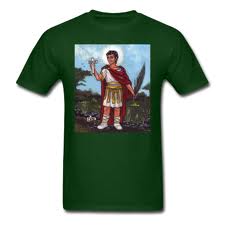 Yes, an icon of American freedom of speech and comfort, you can now own a tee shirt with the image of Saint Expedite on it! It comes in navy blue and red as well as other colors and you may order it by clicking here: St Expedite T Shirt.